Painting

I have been painting sporadically since high school. It is something I enjoy doing. I started out being very influenced by Dali, and a moajority of my early work is my attempts at surrealism.

Nowadays I enjoy painting silly tongue-in-cheek things that hold no meaning but to entertain. I don't have as much time to paint as I would like, and hopefully that will change sometime soon.

Here are some examples of my work from newest to oldest.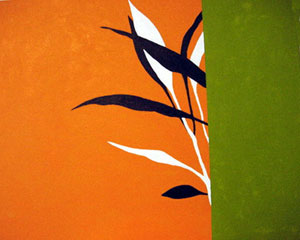 Lucky Bamboo

I was inspired by something I saw on MTV Cribs. The painting I got the idea from was in Simon Cowell's house, actually. It's a sad premise for a painting, but I think my painting turned out ok.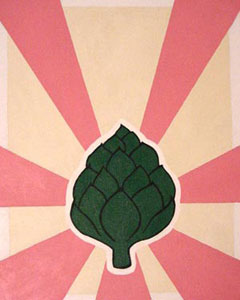 Artichoke

I painted this for a friend's birthday. Often I have no idea what to give people, so I just paint them random things. He seemed to like it, though.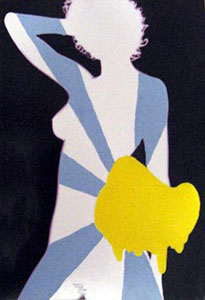 Bikini Ham

I painted this to send to a friend. It is painted on a postcard advertising a bikini trimmer. I like painting on postcards. It's quick and usually the postcard itself, gives me inspiration for what to paint on it.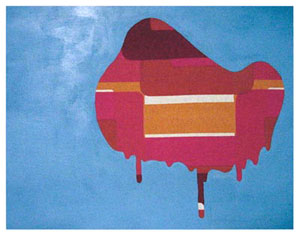 Anti-Ham 2

I cheated on this painting. I took a fabric with a nice pattern, and just painted around it. It looks like I might have painted that difficult pattern, but all I really did was paint the blue and white. I am so lazy!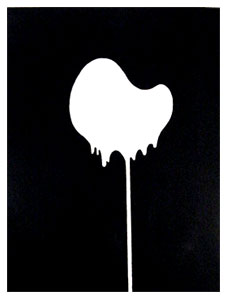 Anti-Ham

This painting was a combination of my love for Superflat art and my love of ham. The painting is simple to leave room for interpritation. I have gotten some interesting responses as to what people think it is, and most are more fun than my actual intent.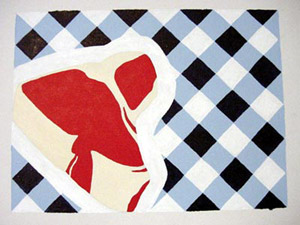 T-Bone

I painted this for a friend's kitchen. I gave it to him as a Christmas present, and now he wants to have me paint more meat to go around this painting.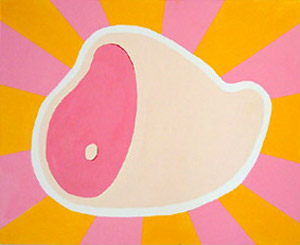 Ham

I wanted something fun to go over my bed in my apartment. I picked ham. The colors are really bright, and they hurt my eyes if I look at it too long.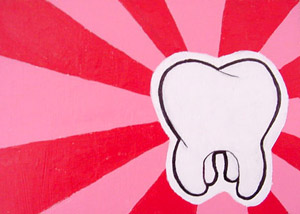 Tooth

This tooth was painted on a postcard that was advertising pork. I thought it was fun that I didn't paint ham on it. I can't really explain my fascination with teeth, though.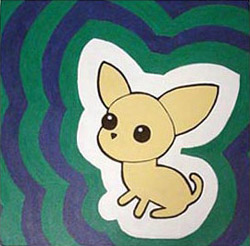 Chihuahua

This painting was done as a gift for my friend Michelle's wedding. She has three Chihuahuas, so I thought the subject was appropriate.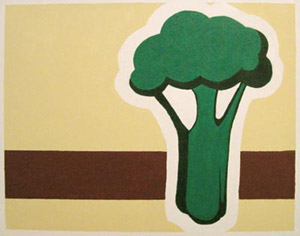 Broccoli

I painted this for a friend's birthday. I didn't quite know what to give him, and he had shown an interest in my paintings, so he got broccoli. I think he likes it, but I can bever be sure.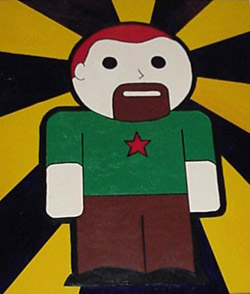 Matt

I am a little embarrassed by this one. I painted this after I got a crush on this kid. He knows about the crush now, and he actually has this painting in his living room. I am still a bit embarrased about it, though.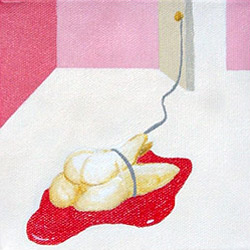 Tooth

My first attempt at painting teeth. My friend gave me the idea for this painting, so once it was completed, I gave it to him.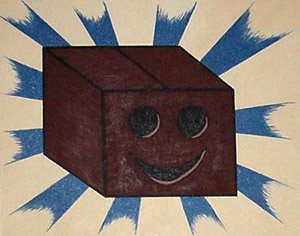 Happy Fun Box

This one was done as a gag for a friend's birthday. Since then, it has become legend with some people. This legend has something to do with slash, but we don't talk about it.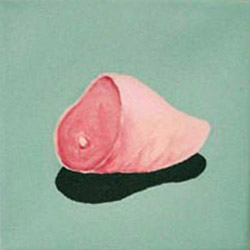 Ham

This is the first of my hams. I did a series of five, and they are now scattered all over. People seem to like the ham.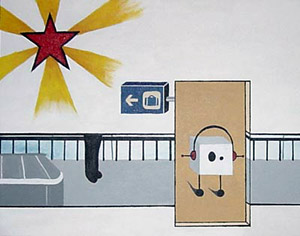 Airport

Another birthday gift for a very dear friend who I wish I saw more of.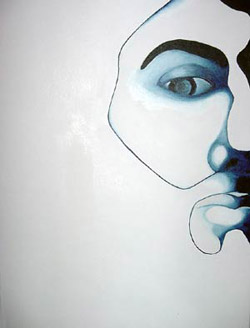 Self Portrait

After a long hiatus from painting, this was the one that got me back into it. It took me a long time to complete this one, but I like the result.